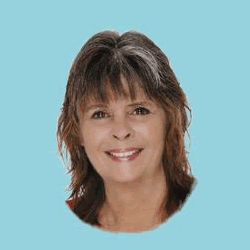 Cyndie Lepori is a bestselling author, speaker, dolphin emissary, and activist.
Cyndie creates products, programs, and provides private sessions that help you find your joy, overcome blocks to success, manifest your dreams, and discover your unique gifts, skills, and talents. She left a nursing career to fully immerse herself in healing, teaching, and dolphin/ocean activist work. She sailed throughout the Gulf of Mexico and the Caribbean living on her own sailboat for five years. During the Gulf Oil Crisis, she personally rescued countless dolphins, birds, and other wildlife, and coordinated rescue efforts all over the Gulf.  Her documenting film went worldwide via the news showing what was happening to the dolphins and the gulf coast. Cyndie has authored several books including the Bubbles and Billy Sandwalker children's book series. She is a contributing author in the #1 bestseller, Dolphins & Whales Forever, as well as a regular contributing author for Species Link and Fate Magazines. Through her writing and speaking platforms, she assists many people to understand themselves, the world, dolphins, and pets in a much deeper way.
Cyndie graduated from the University of Southern Mississippi, with a Bachelor of Science Degree in December of 1988, with a major in nursing, and minor in psychology. Returning to school, she graduated from the Lifesprings Program in Ft. Lauderdale, FL in 1998. This training included the Leadership and Masters Program. She also returned to USM and Milsaps College as a guest lecturer on alternative therapies several times.
Her nursing experience in the emergency room, ICU, CCU and home health care, lends another level of knowledge and common sense to her work and has assisted her in becoming a medical intuitive, working on quantum levels.
As a Level 13 Ascension Reiki Master Teacher since 1994, she has taught hundreds of students in Mississippi and around the world, and taught Reiki groups in Petal and Jackson Mississippi for seven years.
She was certified by Linda Shay as a Dolphin Energy Practitioner. She is also a Dolphin and Whale Emissary and Ocean Advocate, traveling the world, spreading the light in several countries such as; Mexico, Spain, California, Cayman Islands, Bahamas, Holland, and Costa Rica.
Her passion for the dolphins, whales, and oceans began in college, as an ocean activist and retired scuba diving instructor.
While working in Hawaii, she connected with the dolphins and whales. She was asked by the dolphins to be an Emissary while living on her sailboat for 5 years, sailing the waters of the Gulf of Mexico and the Bahamas.
Also, she is a certified channeler and medium and has the Mantle of Authority given by the Masters to remove and heal karmic records and patterns, assist negative energies and entities to be healed and removed from properties and people.
She can also clear properties and reset energies with the placement of vortexes and positive energies in a home or properties or areas.
She is a certified transition specialist in service to people or animals who have gone to the other side of the veil, assisting them into a holding area for further education and healing by the angels until they are ready for the light. She works directly with the angels and masters in service to the Earth and to humanity. This led to a top position in the Spirit Rescue Group as a volunteer.
She has been doing energy and intuitive work for 30 years with passion and integrity, balancing spirituality with common sense. As an Energy Practitioner, she incorporates many facets of her training as a Level 13 Ascension Reiki Master and Teacher, Certified Dolphin Energy Practitioner and a Certified Channeler and Medium. Most of her experiences started with Ascension Reiki and advanced along in her own growth and development. Her clients have benefited significantly through all the modalities she works with.
Classes, workshops, training, and fun events are scheduled on a regular basis. If you would like to have an event or workshop created for yourself or your people please contact Cyndie. She also does private consults and readings. She works long distance and in person.
She thanks you for allowing her to be of service.
Get Your Free Dolphin Playshop Recording Here!