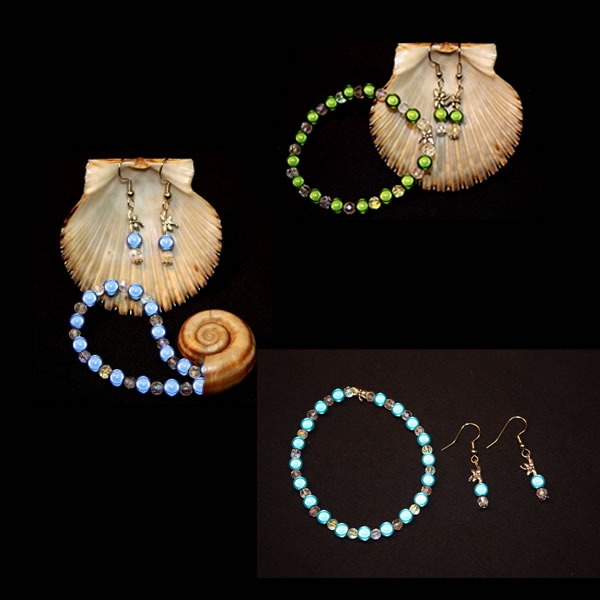 A Personal Message From Cyndie
Each piece purchased is hand crafted and charged with higher frequencies and love, and are made especially by me for you, or the person you intend to gift them to. These luminescent 6mm beads lovingly placed on a stretchy cord with beautiful 4mm crystal beads in between. Each bracelet in the Chakra Healing series includes a silver dragonfly bead to symbolize the illusions of life. The Dolphin/Whale/Mermaid bracelets have a silver dolphin bead.
Thank you in advance for spreading the beauty and frequencies of this jewelry around the world.
For Special orders, Quantity discounts and Color options, please call or email me!

Phone: 601-466-6559
Email: dolphinhugs4u2@gmail.com
Our Line of Jewelry!
For all your Color Options, see the video below.
(To Purchase as Pictured, just click "Add to Cart")
To care for your jewelry, keep out of hot soapy water. This will increase the longevity of the colors so that they last for years of enjoyment.
Display 15 Products per page