The Save the Humans Program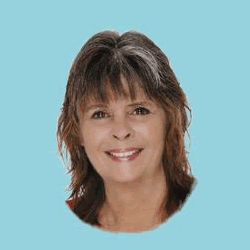 When I asked my 2 Chihuahuas what the animal kingdom was doing to help save the planet, Bella and Kisses told me quickly that the dog and cat kingdom's job was to open the hearts of humanity and teach us all to love ourselves just as much as they loved us. When we loved ourselves as much as they did then we would love the plants, the trees, the waters, and each other enough to save the planet.  They told me that we are all a little slow, but that humans were learning to reach out and love.  They had high hopes for all of us.
I  went to the Dolphins and Whales.  Bubbles the dolphin came to me and told me that the dolphins have an entire plan to save the humans and the earth.  They have sent many Ambassadors and Emissaries to live among the humans to teach all of us to live in our hearts and wake up to the state of the planet and learn connection: first to ourselves, then to each other, and most importantly to the planet.
The whales and dolphins are creating much more interaction between the species. With each encounter, it changes another human and increases the waking up of humans.  They have high hopes and are reaching us through every means possible.  They have created and inspired many people to make a difference and connect through CommUnity, love, and higher awareness.  They are healing the hearts of every being they come in contact with through dreams, stories such as the Whales and Dolphins Forever Book, and Bubbles and Billy Sandwalker Series, and so many others. They are even creating schools such as the Healing HeArts School and many humans that can download the higher frequencies to shift humans quickly.  One example is the Blue Star Activation that opens the heart and raises the awareness instantly. The humans are being shown what to do and how to live in order to shift how we treat the waters, the land, and each other. It is all connected.
There is progress being made. We encourage each human to be an ambassador to the waters and the beings in them.  Change is coming quickly, but not as quick as we would like.  We encourage each person to send love and healing to the waters and lands and join together.  We love you and this beautiful watery world. We know you can all do it.
Cyndie Lepori,
Dolphin Emissary
https://dolphinhugs4u2.net/wp-content/uploads/2017/01/CyndieHeadshot.gif
250
250
CyndieL
https://dolphinhugs4u2.net/wp-content/uploads/2018/09/1-DolphinsLogo.jpg
CyndieL
2017-02-21 08:45:27
2021-03-25 16:11:16
The Save the Humans Program